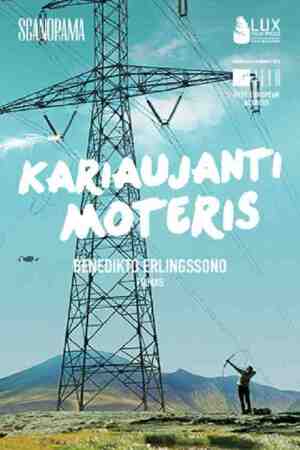 Woman at War
Woman at War
Halla declares a one-woman-war on the local aluminium industry. She is prepared to risk everything to protect the pristine Icelandic Highlands she loves… Until an orphan unexpectedly enters her life.
Genres: Thriller
Actors: Halldra Geirharsdttir, Juan Camillo Roman Estrada, Vala Kristin Eiriksdottir, Margaryta Hilska, Iryna Danyleiko, Galyna Goncharenko, Susanna Kurpenko, Omar Gudjonsson, Einakur Stephensen, Jon Johanson, David Thor Jonsson, Olena Lavreniuk, Jóhann Sigurðarson, Jörundur Ragnarsson, Thorir Sæmundsson, Jón Gnarr, Haraldur Ari Stefánsson, Hilmir Snær Guðnason, Björn Thors, Helga Braga Jónsdóttir, Þorsteinn Guðmundsson, Charlotte Bøving, Magnús Trygvason Eliassen, Saga garðarsdóttir, Halldór Halldórsson, Albert Halldórsson, Hjörleifur Hjantarsson, Antoine Huré, Gunnar Bersi Björnsson
Directors: Benedikt Erlingsson
Writers: Ólafur Egilsson
Countries: France, Iceland, Ukraine
Release: 2018-05-22
N-7
Distribution countries:

Duration: 101 Min.
Quality: FHD
Language:



7.4