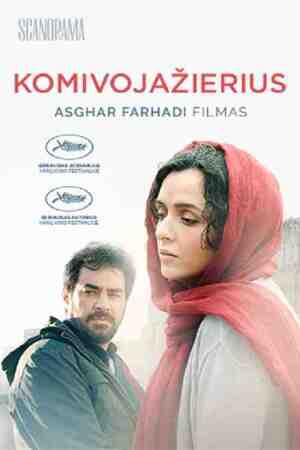 The Salesman
The Salesman
Forced out of their apartment due to dangerous works on a neighboring building, Emad and Rana move into a new flat in the center of Tehran. An incident linked to the previous tenant will dramatically change the young couple's life.
Actors: Shahab Hosseini, Taraneh Alidoosti, Babak Karimi, Mina Sadati, Mehdi Koushki, Farid Sajjadi Hosseini, Maral Bani Adam, Mojtaba Pirzadeh, Sam Valipour, Shirin Aghakashi, Emad Emami, Sahra Asadollahe, Ehteram Boroumand
Directors: Asghar Farhadi
Writers:
Countries: France, Iran (Islamic Republic of)
Release: 2016-06-24
Neribojama
Distribution countries:

Duration: 125 Min.
Quality: FHD
Language:

7.7